Buy gift cards with crypto coins
Day by day cryptocurrencies are being more part of our daily life. In this direction, we are pleased to introduce a service that allow you to buy gift cards with crypto to be used on most common shops worldwide!
We want to bring your attention the Bitrefill service, providing the ability to buy gift cards for ecommerce and retail operators and refill also your phone credit.
Which gift cards area available?
At time of this article, the list of gift cards made available by Bitrefill is huge and widespread across several countries around the globe. Since, based on country where you live you can choose among gift cards categories, such as: ecommerce, retail, apparel, health & beaty, electronics, food, restaurant, groceries, games, travel, entertainment, and more.
In addition, many options are available to recharge your phone credits and bills.
In a nutshell, you can buy real goods by using your crypto trough Bitrefill services.
How can I buy gift cards with crypto?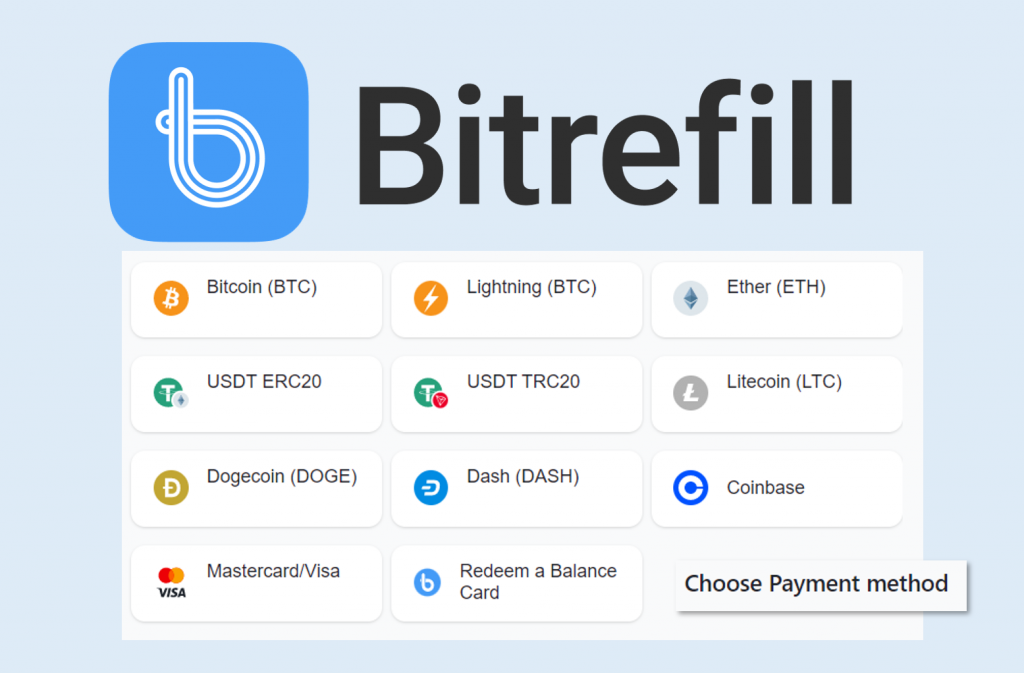 It is extremely very simple to buy gift cards on trough Bitrefill. Just follow below steps:
Step 1, browse products available and select it to chouse the amount (e.g. 10 usd of amazon gift card).
Step 2, add to cart and select you payment method, by choosing among following cryptocurrencies available: Bitcoin (BTC), Ethereum (ETH), Tether (USDT), Litecoin (LTC), Dogecoin (Doge), Dash, (DASH). In addition you can also choose to pay via Coinbase, Bitrefill balance cards and also trough you Mastercard/Visa card.
Step 3, finalize payment to get the selected product and use it to shop real goods!
You can also refill your Bitrefill wallet at any time by adding funds and manage whishlist of you preferred products.
Which are the benefits?
Being a Bitrefill user gives the opportunity to get cash back in piece of Bitcoin (BTC). Yes, it is so! It means that by purchasing products, you will be able to accumulate a variable % (minimum 1%) from every purchase and gain satoshis. According to the country and products purchased you can gain higher % in reward, usable to purchase additional products from Bitrefill. So it is valuable to get back portion of BTC and spend when BTC goes higher as tactic to improve your purchase power.
For more business opportunity or if you need to create a wallet, please visit the page "Exchange for trading and not only".