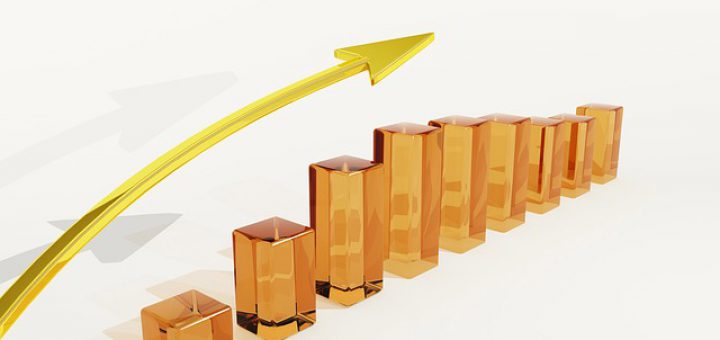 Best Cryptocoins Advertisers
Do you want to be a publisher to increase the revenues of your website or you want to give visibility to your blog, hyip, ICO and any other site that deals with cryptocurrencies? Here you can find a list of the Best Cryptocoins Advertisers which will serve your purpose.
All these agencies have been tested by CryptoAddicted.
Coinmedia is one of the simplest cryptocoins advertisers to monetize your website.
As advertisers, you have to place your ad message to the desired websites, pay only for unique visitor views and define your target in terms of category and country. 
As publishers, you have to set up an ad message on your website and let advertisers put their ads on it. Coinmedia will work for you. Withdrawal is at 400k satoshis.
Pros: CPM with a good return; many text/banners formats; popup under; refer new users and get profit 5% from their purchases; no alexa ranking limits; accepted also second level sites.
Cons: Unless you are high on alexa, you'll receive small gains; 100k satoshis are required as commissions during the withdrawal
PopAds is simply the best paying advertising network specialized in popunders on the Internet. They guarantee that no other popunder ad network will pay better than them!
As advertisers, Set your budget, target your visitors, control your rates are just few of your high quality advantages of becoming a PopAds advertiser. 
As publishers, you have to generate and insert in a page or in a widget (if you use wordpress or joomla) the popads' code. The popunder will be automatically displayed.
Pros: Payouts daily and configurable by users; high paying advertiser; refer new users and get profit 10% from their revenues; no alexa ranking limits.
Cons: Only popunder is available; in some cases, advertising is invasive and the antivirus blocks it.
Cut Urls isn't a pure advertisement agency, but it is most a short url service that allows you to pass from a page with a captcha to be solved and some advertising before to land on your destination page (that you have previosly made a short url)
Pros: Receive a payout every time a user clicks your url and solve the captcha code, good short url service with few steps to be solved by users; refer friends and receive 20% of their earnings for life; no alexa ranking limits.
Cons: Only short url service is available; it includes also a popunder displayed at the end of the process.
If you are looking for new and quality clients you have to register on Bitraffic, because it reaches thousands of customers in a matter of hours. 
As advertisers, allows you to create a campaign advertising in less than 5 minutes without contracts or complications, and best of all is that you can start with only $ 10. 
As publishers, they offer CPM and CPC display banners for their editors while guaranteeing the best offers in the market.
Pros: No minimum traffic required to join; content based and country targeted ad campaigns; payments issued on user's request via PayPal, Bitcoin, Dogecoin and Litecoin; minimum withdraw amount of $10.00 USD.
Cons: Quite new, so should be tested; ask for a CTR minimum.
Anonymous Ads is an advertising bitcoin network that respect your privacy, it doesn't require your personal data. They provide text and banner advertisements. There isn't a minimum traffic required or a specific alexa ranking limit to join this agency, but they pay very few money if you have little and poor traffic. A-Ads has a very low minimum payout, it is just 100k satoshis, on any type of bitcoin wallets, and will pay you automatically if you overpass 200k satoshis. 
Pros: One of the oldest and most stable on the market; no alexa ranking limits; with FaucetSystem, you can withdraw when you want.
Cons: You will earn very slowly; doesn't have a referral program for publishers.
BitcoAdz is a simple way to monetize your website.
As advertisers, you can manage Cpm, Cpc, Popup, PopUnder, and as well as new tab based ads Multiple Banner Formats like 300×250, 468×60, 125×125, 728×90, 120×600 pixels and many more.  
As publishers, they support all Bitcoin/Crypto coin sites, with the 90% advertiser spending share, a fast approval in maximum 24 hours and a payout at 0.004 BTC.
Pros: Grant 10% from advertisers spendings and the 10% from publishers revenue; multi-language; CPM with a good return.
Cons: Quite new agency to be tested more.
MellowAds is the leading bitcoin advertising network that offers bitcoin banner and pop-under advertising.
As advertisers, it allows to manage adverts/campaigns without a contract or setup/ongoing fees. The geo-targeting is available and your ads are shown your ad only in the relevant countries/regions.
It allows to upload multiple image banners and displays instant performance statistics. 
As publishers, they show adverts from their network of advertisers, to ensure your website/ad-space is always fully utilized. You can receive daily revenue based on the amount of unique views/clicks/pops that you provide to the network.
Pros: Probably the most famous; 10% network fee, means more of the advertisers money gets through to you; provide a faucet to gain free credits to be used for a campaign; 50% lifetime referral commission for all faucet claims.
Cons: Require you are in the top 200k in the alexa ranking; disappointing the shorturl's service with commissions too high.
CoinTraffic is an advertising agency for the cryptocoins community with advertising on more than 500 crypto related websites. CoinTraffic both runs advertising campaigns, in case you want to increase your website's views and provides advertising traffic revenue on publishers on which its ads appear. It can grants a lot of ad formats such as slide banner, static banner for desktop and mobile, popup under for desktop and mobile and sticky footer banner.
Pros: Probably the most professional between the cryptocoins advertisers; used by the most important cryptocurrency sites; it grants a good revenues; high quality for the advertising banners. 
Cons: Don't have a referral program; after the registration, you have to be contacted by a sales manager; not all the ad formats can be freely used; payment isn't immediate.