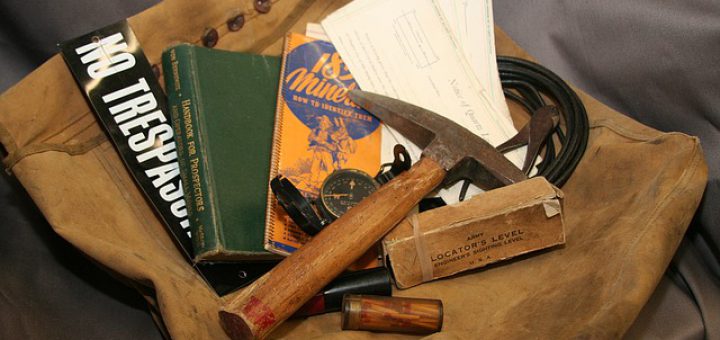 Best Cloud Mining list - passive income by mining cryptocoins
Bitcoin and the other Altcoins can be sometimes in a bull mode or a bear mode, but for sure it's better to have them in your wallet, especially if you can get it without spending your free time! For this reason, we want to present you a list of the Best Could Mining, making a comparison between them and giving you our review.
Why you might want to consider the best cloud mining?
The answers are quite simple and we'll explain them in this paragraph. First of all, you don't need to spend money for the electricity costs. Then, you are facing the risk to buy several equipments that when mining ceases to be profitable will become obsolete. At the end, you won't have ventilation problems with hot equipment that generates noise with a constantly humming fans. 
The list suggested by CryptoAddicted
The CryptoAddicted team has selected these services and has included them into our Best Cloud Mining list, mainly for their reliability rather than for the gains they can make. Often it is better to earn little and avoid being cheated.
Genesis Mining is a bitcoin cloud mining service that is an easy and safe way to purchase hashpower without having to deal with complex hardware and software setup. They offer hosted cryptocurrency mining services and a variety of mining related solutions to small and large scale investors. The combination of their algorithmic trading framework, mining infrastructure, and proprietary mining farm-management software, Genesis Hive, quickly made them an industry leader.
Genesis Mining offers several contracts to start to mine that, according to the type of selected coin, may vary from an "open-ended" (that means that you'll be paid till the bought hashpower is enough to produce a profit) to a 2 year contract.
They currently accept the following payment methods:
credit card (Visa / Mastercard)
cryptocurrencies: Bitcoin, Litecoin, Dogecoin, Dash
The maintenance fee covers all costs related to mining including:
electricity cost
cooling
maintenance work
hosting services
For Bitcoin, they currently applies to SHA256 contracts, and it is calculated per GH/s and automatically deducted on a daily basis. You will find the current maintenance fee details in the contract.
Please note that the 2-year X11 and Litecoin contracts, and the 1-year Zcash and Ethereum contracts have no maintenance fee.
Pros
They have a very fast support and a good FAQ on the site
The "Mining Allocation" dashboard allows a very simple setup of your cloud mining
It's a reputable company that operates since the 2013
On September 2017, they have the position 3,470 on the alexa ranking
Cons
It isn't so profitable as seem. We calculated a break-even point at 15 months, even if can be considerably reduced thanks to the advantageous affiliate program
They need to provide more detailed information on the user's revenue
MinerGate is a cloud mining site and a mining pool. They support multi cryptocoins (Ethereum , Ethereum Classic, ZCash, Monero, Bitcoin, Litecoin, Bytecoin, FantomCoin, QuazarCoin, DigitalNote, MonetaVerde, Dashcoin, Aeoncoin, Infinium-8) and require you to sign up for their page and download a minor GUI or miner console to mine these cryptocurrencies. 
They have an affiliate program where you can earn from 30% up to 75% of the minergate profits of your downline after getting more than 30 referrals. The platform includes a calculator, so you can calculate your hash speed to discover your estimated profit for mining and also includes a chat based on your local language (not all countries).
Pros
Simple website, easy account opening
Easy to use mining program
Pays in multiple coins
Constantly optimizing mining software
Reasonable pool fee
HitBTC forex exchange partnership
Cons
Not disclosed official address and owners
Minimum 20 GH/S for Bitcoin
High Minimum Withdraw if you don't use Free Wallet
HashFlare provides cloudmining services, powered by the HashCoins team of cryptomining experts.
Cloud mining offers option for mining with a low cost of entry as well as minimal risk and expense, which is opposite to traditional models of mining that involve procurement, maintenance and configuration of highly specialized hardware.
Pros
Instant withdrawl, with first payouts within 24 hours
Mining related information in real-time
Pools combination to find the most profitable mining allocation
Earn 10% commission
No hidden fees or comissions.
Cons
Changed contract term, from unlimited to one-year
Eobot allows to get or mine Bitcoin, Ethereum, Litecoin, STEEM, Dogecoin, Ripple, Dash, Golem, BitShares, CureCoin, NEM, Monero, Zcash, Factom, Bytecoin, Augur, Lisk, MaidSafeCoin, USD, Gridcoin, and Gold. Whether or not you use our Cloud Mining or your own hardware, you can mine any cryptocurrency, regardless if it is based on a SHA-256 or Scrypt algorithm. From website, registered user can manage Account Information, Deposit, Withdraw, and Buy Cloud.
Pros
Immediate results, mining updates every 60 seconds
Choose payout in any displayed cryptocurrency
5 year and 24 hour rental lengths available
Own fractions of cloud instances, if desired
Earn 1% for every user that you refer who uses the software/miner and cloud. Unlimited number of referrals
Faucet included
Cons
No Banner for advertising
Fee for electricity and maintenance
Do you want to suggest another service to be inserted into the Best Cloud Mining list of CryptoAddicted? Or would you like to tell us your experience with these websites? Please write as a comment.