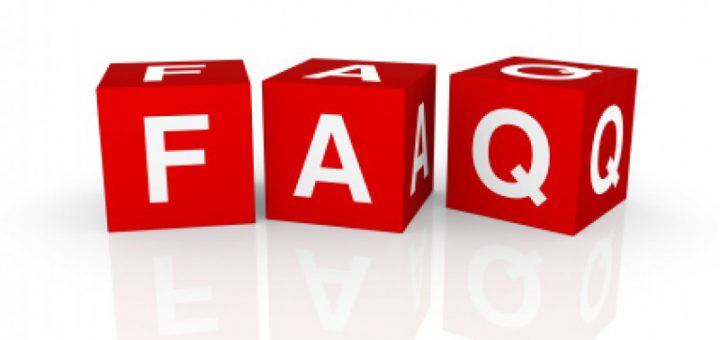 If you need help the CryptoAddicted Bitcoin Faucet FAQ is here!
What is CryptoAddicted Faucet?
CryptoAddicted is a Bitcoin Faucet where you can claim a lot of satoshis every 30 minutes! The minimum withdrawal is 100000 satoshis (starting from 6th of March).
Everytime you'll claim from the faucet, you'll receive a fixed amount of satoshis, displayed on the faucet page. The average amount will vary depending on the BTC/USD exchange rate and our advertising income.
Please refer to the BLOG to be always updated on the faucet news and in particular on the What is a Bitcoin Faucet post.
What is Bitcoin?
Bitcoin is a form of digital currency, created and held electronically. No one controls it. Bitcoins aren't printed, like dollars or euros – they're produced by people, and increasingly businesses, running computers all around the world, using software that solves mathematical problems. It's the first example of a growing category of money known as cryptocurrency.
Are you interested in owning the Bitcoin? You can start gaining a small amount just using a bit of your time and few clicks from the CryptoAddicted Faucet!
If you want to know more then check out the full Bitcoin Wikipedia article.
What is a Bitcoin Satoshi?
Faucet websites and faucet apps offers a fraction of bitcoins in form of Satoshi. One Satoshi is equivalent to a hundredth of a millionth bitcoin: 1 Satoshi = 0.00000001 ฿. Satoshi Nakamoto is the name used by the unknown person or persons who designed bitcoin and created its original reference implementation. The bitcoin-community pays homage to Satoshi Nakamoto by giving the coin this name.
For a quick conversion you can use our Bitcoin Sathoshi Exchange page
When I will be paid?
If you sign in to the CryptoAddicted Bitcoin Faucet with a valid bitcoin wallet address then all your earnings will be accumulated in your balance and, as soon the total balance will reach the 100000 satoshis threshold, you will be paid directly to your bitcoin wallet on Saturday/Sunday each week. We'll evaluate on Friday evening (17:00 UTC) if you reached the threshold and you will be paid in the next few hours of the week end. Expect to receive it within 7-10 days (bitcoin blockchain is experiencing record high traffic).
In order to be paid, it's mandatory to fill up the CryptoAddicted Form and properly execute the required steps.
You'll get three benefit:
Be qualified for the payment
Receive a bonus as soon we check that all the tasks have been properly performed
Become a CryptoAddicted VIP and join many other bonus
If you don't fill the form properly, your payment will be frozen until you perform this mandatory operation.
Fees are applied?
No.
Is there any referral program?
Of course, the CryptoAddicted Bitcoin Faucet provides the 10% lifetime commission on all the referred users claims. The commissions are displayed on your statistics and directly added to your balance. You'll find the referral code in the summary note after you performed a claim and you can share it with your friends and on the social networks.
Then, be smart! To increase your referred users, you can use our banners on your blog and website. Visit our Affiliate Program for further details.
Can I receive an extra bonus?
Of course! The CryptoAddicted team periodically let you increase the bitcoin faucet balance by providing one shot bonus that are launched across the Blog page.
Examples are: Halloween Bonus, Autumn Bonus, Summer Bonus, CryptoAddicted VIP Bonus and many others.
Can I have some extra bitcoins?
In order to increase your gain, the CryptoAddicted team has selected several business and services you can leverage besides our Faucet. You can discover them by browsing the Extra Gain Section.
Do you offer a Crypto Faucets List?
Yes of course. There is an interesting list of crypto faucets including Bitcoin, Litecoin, Dash, Dogecoin, Bitcoin Cash, Monero, Lisk, Bitcore, Ethereum and Potcoin Faucets… and many others are constantly added. The CryptoAddicted team personally control and test all of them to provide you a safe list. So, what are you waiting for? Visit the Crypto Faucets List.
My Bitcoin Balance has been reset, why?
If you don't claim for 30 days, your balance will be reset.
My IP address or my Bitcoin address has been banned
If we detect strange traffic from your IP address, the system will ban it.
If you overpass the 30 claims in a day, your Bitcoin address will be automatically banned.
Anyway, there is a remedy, write an email to the CryptoAddicted support, explaining us what happened and, if there is no risk for our website, we'll unban your IP and/or Bitcoin Address.
We hope that the CryptoAddicted Bitcoin Faucet FAQ has satisfied your curiosity. If you have further questions, fell free to Contact Us.