Join the Summer Postcards Race!
Every week we will award the best summer postcards with 1.000 satoshis bonus!
Send us an email with a picture of your city or your favorite place attached and your wallet address. Every week we will evaluate the best picture and the winner will be rewarded with a one-shot BONUS of 1.000 satoshis. The bonus will be added to the balance related to the bitcoin address used to claim on our faucet. The winner summer postcards will be published on CryptoAddicted.biz!
Write to us at following email contest@cryptoaddicted.biz
Within the mail:
Attach your picture (size at least greater than 800X800)
Mention Your Bitcoin address wallet used on CryptoAddicted.biz (wallet address never used on CryptoAddicted.biz will be rejected)
Please note that last date to send us email with your picture is 1st September (23:59 UTC)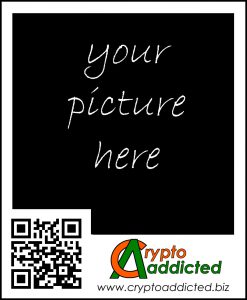 Please make sure that your picture should not contain material that is obscene, defamatory, libellous, threatening, political, pornographic, offensive, or encourages conduct that would be considered a criminal offense, gives rise to civil liability, or violates any law or under copyright. Picture must be appropriate for viewing by the general public and by a multi-cultural community.
HTH,
CryptoAddicted team